Software
Power outage trackers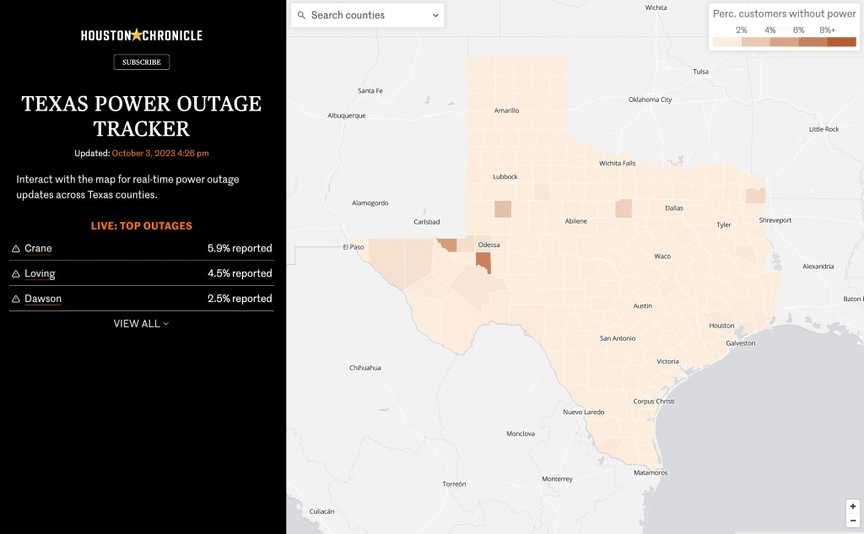 While employed as a Data Visualization Developer at the Houston Chronicle in 2021, I spearheaded the design, architecture, and implementation of interactive dashboards for Hearst newspapers to monitor power outages.
Utilizing real-time county-level data sourced from PowerOutage.us, I established data pipelines for various Hearst markets. I then used React and Gatsby to construct each dashboard.
To make it easy for users to investigate outages in their community, I integrated Mapbox to create a zoomable, interactive map. Users can click through to access detailed profiles of each county, complete with current and historical outage trends.
As of 2023, these dashboards remain accessible on the websites of Hearst newspapers. You can view them at the following links: