Software
Mariner East interactive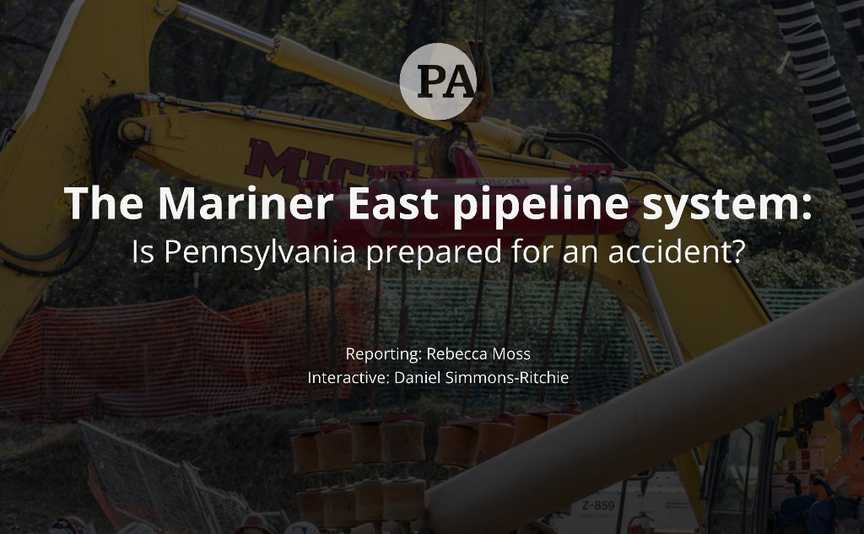 In 2020, as a Newsroom Developer for Spotlight PA, one of my primary duties was to find new and innovative ways to engage readers with the website's journalism. To accompany one of our largest investigative stories of the year, Are We Prepared?, I built an interactive "scrollytelly" explainer that summarized the key findings of our reporting.
The interactive, which remains live on Spotlight PA's website as of 2023, uses a combination of maps, animation and text to engage readers. The project was built with React JS and developed in close consultation with the story's reporter, Rebecca Moss.
Following publication, the story was awarded first place for environmental reporting in the 2021 SPJ Keystone Pro Chapter Spotlight Contest. The interactive itself was awarded first place for graphic/photo illustration in 2021 in Pennsylvania's annual Professional Keystone Press Awards.