Software
PACourtFilings.org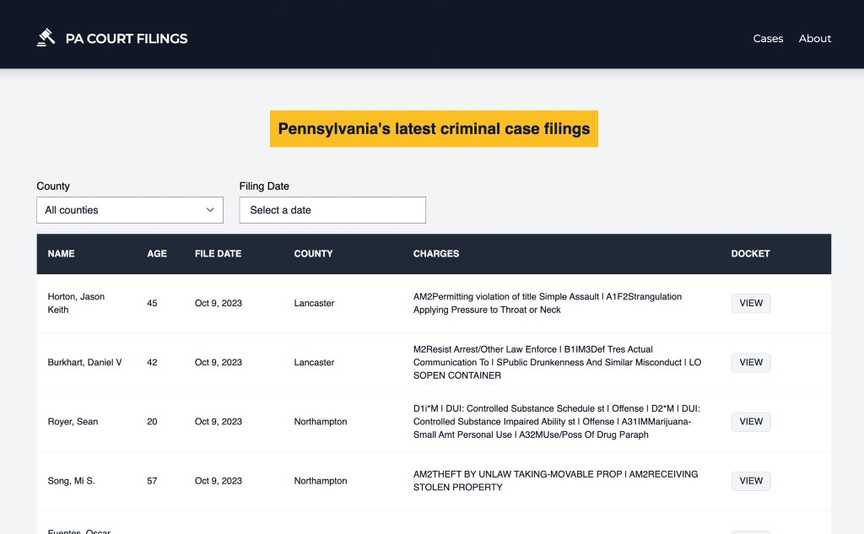 In 2021, I designed and built a project to scrape, parse and display Pennsylvania criminal court filings. The results are displayed on PACourtFilings.org.
Pennsylvania is somewhat unique in how it handles court records. All criminal case filings are uploaded to a central repository on the website of the Administrative Office of Pennsylvania Courts. Local news reporters in Pennsylvania are particularly interested in these records because they're often the genesis for news stories (eg. alleged homicides, robberies, unusual criminal incidents).
The problem, however, is that Pennsylvania's court website doesn't make it easy to quickly view charges facing defendants. Many police reporters in Pennsylvania spend hours laboriously clicking through individual court dockets each morning in order to view this and other information. I designed PACourtFilings.org to make it easy for reporters, lawyers, and interested members of the public to quickly view these details.
Out of respect for the Right To Be Forgotten, records are no longer displayed on PACourtFilings.org after 30 days.